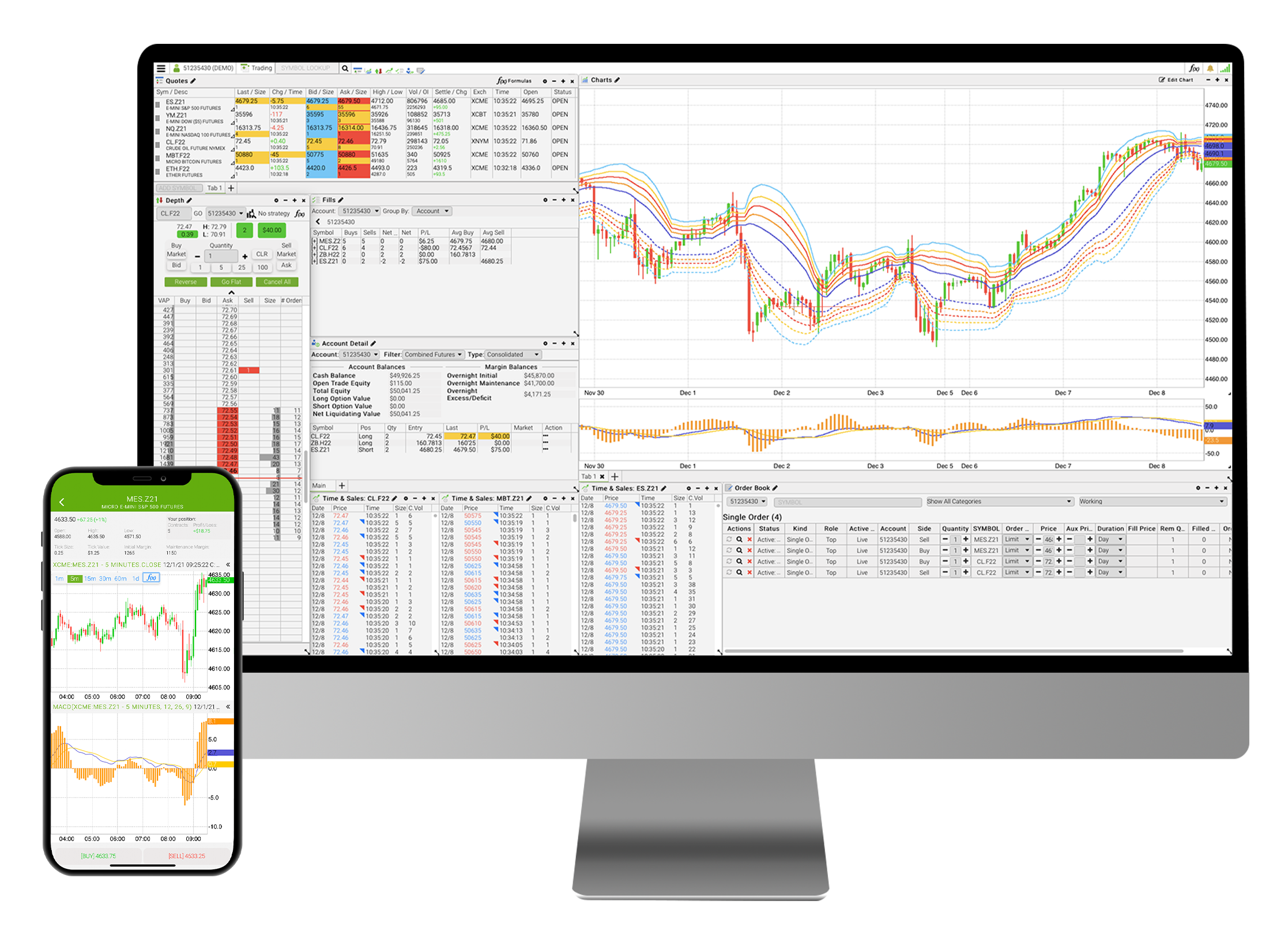 Meet The Ironbeam App
Trade futures & options with Ironbeam App.  This app is designed for the beginner and professional trader alike.  Based upon your experience level you can choose between the Standard or Advanced version.  Access trading strategies, formulas, quotes, charts, and detailed market information.  This powerful trading platform is available on iOS, Android, Web, or Desktop.  Trade, write formulas, chart data, and execute your strategies service-side (right at the exchange data centers).
Platform Tour Depth Monitor depth-of-market (DOM) direct from the exchange,...
Read More